Lot's going on right now. I submitting my entry into the "recycle greener" exhibit. If you have not been to Pilsen recently, I'd suggest doing so. The Friday art walk was pretty cool. Some of the bikes on display are quite nice. They will be there through the month of April. Mine is at 18th and Halsted, on the west side of the street.
Here's a photo of it. It's a late 70s RRB, handmade frame frame that was a rust bucket when I got. Seatpost, bottom bracket and stem were all seized. It appeared to have been left outside for many years. The photo's taken from behind the glass, so it's a not so great image.
Our good friend Billy David has an entry right next to mine. It's really gorgeous in real life. 1971 Raleigh Competition completely restored. Again the glass makes for a poor photo.
I'm finally done with my "next girlfriends bike. Kinda kicks ass, looks wicked in the sunlight. It's a Motobecane Mixte. Take a look: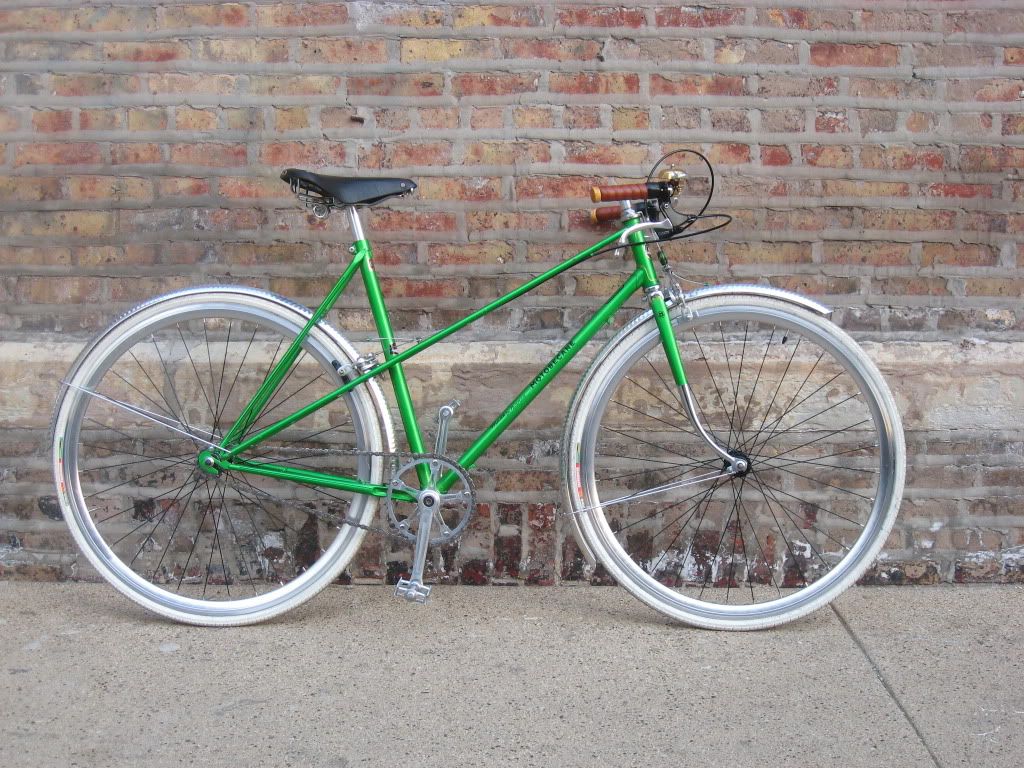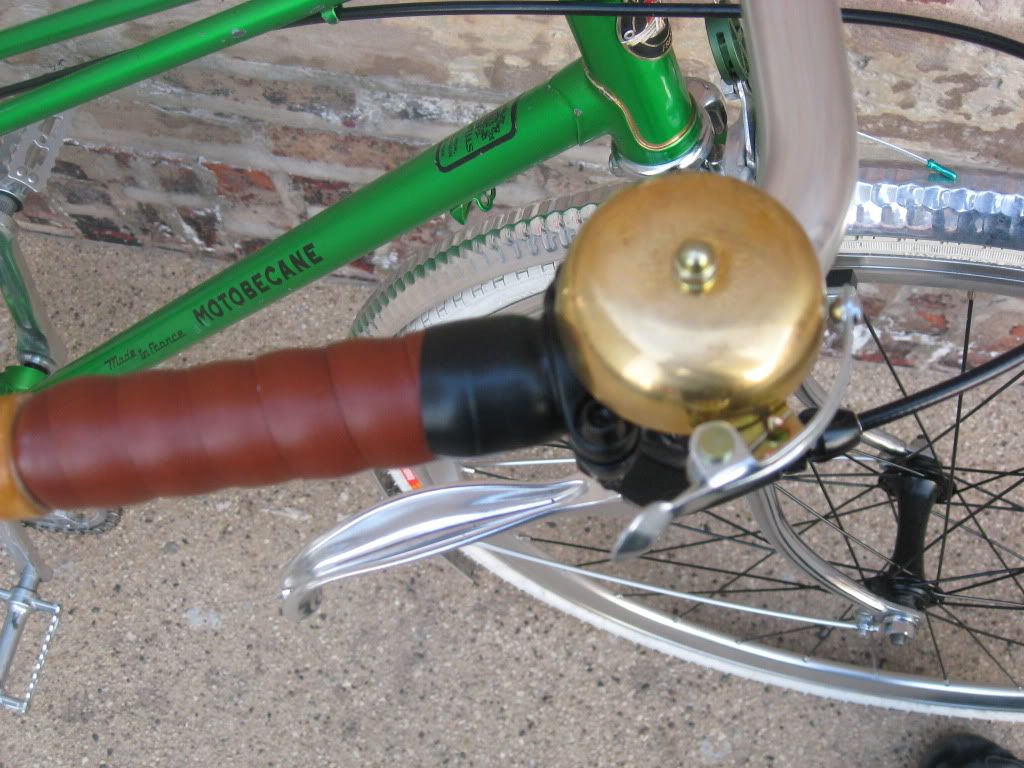 This lovely bike was restored for Emily. She co-owns the ladies cycle bar company, www.pocampo.com Should look very sweet on her web page. It's a Schwinn Letour mixte.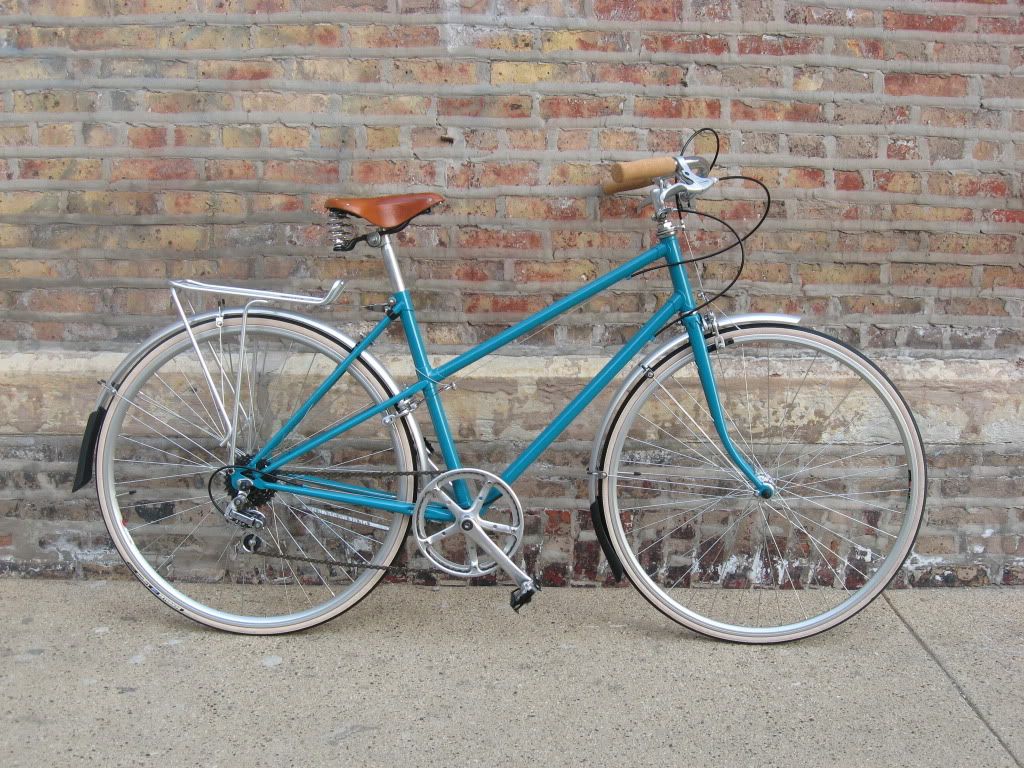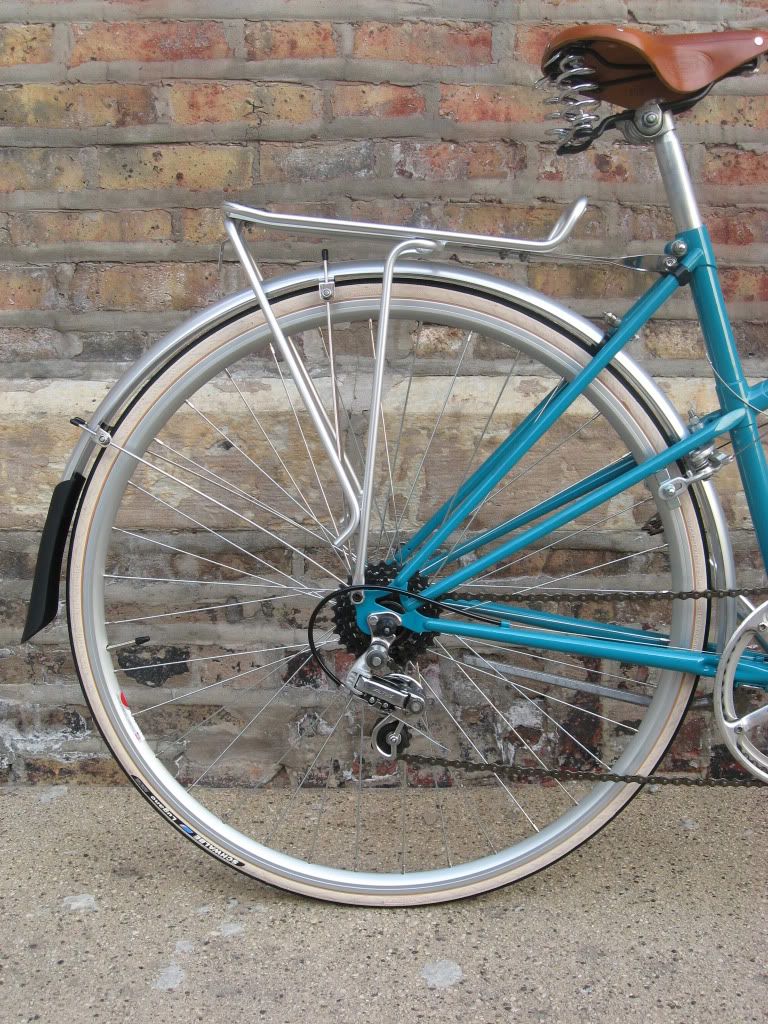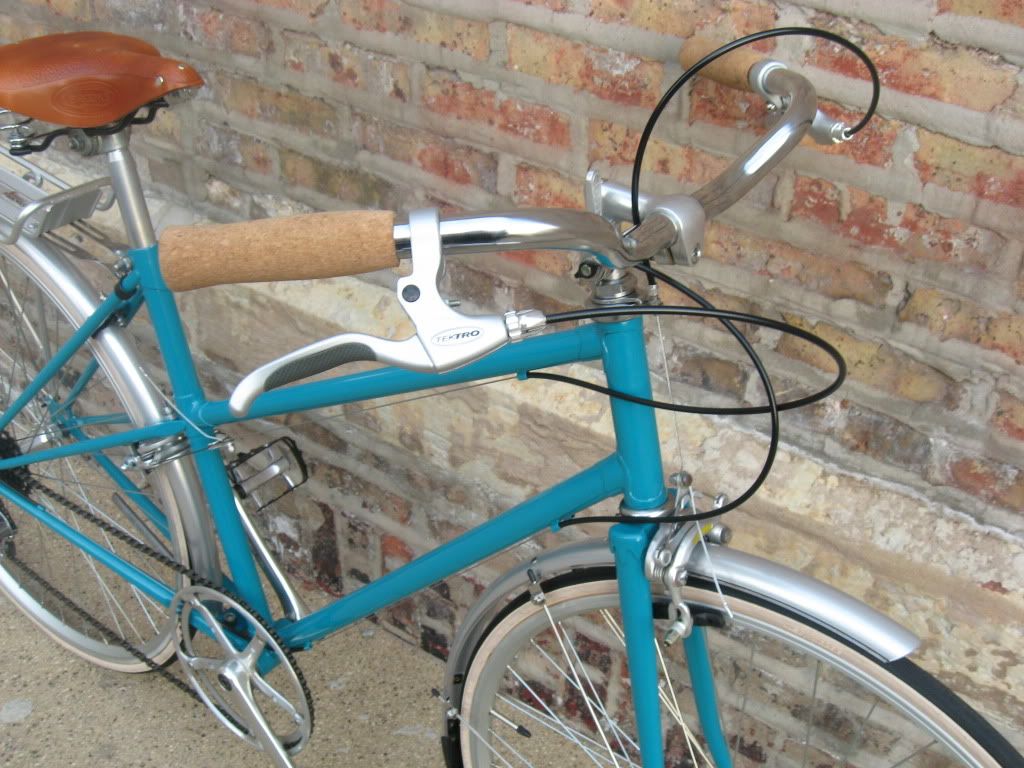 this could also have been a next girlfriend competition entry.